Sometime in January I posted in a Zazzle forum calling for ideas for new products how cool it would be if independent designers (me, for instance) could design throw pillows to be produced by Zazzle. I was pretty excited on February 7th when I found out that they now have that in place, and I quickly designed 3 pillows on GIMP. A really nice thing about these pillows and the other housewares products that came out at that time, is that they are being manufactured by a company that "sustainably employs" and supports single mothers.
Here are the three pillow designs that have sold from my store so far. You can see a theme emerging as far as what is popular. (I also see that with my iPhone cases and cards.) Two of these have a digitally collaged background of vintage Parisian and French ephemera, including an old invoice, receipt, handwritten letter, the handwritten manuscript of Madame Bovary, lovely typography and old stamps, with a number of the vintage images from Karen at the
Graphics Fairy
.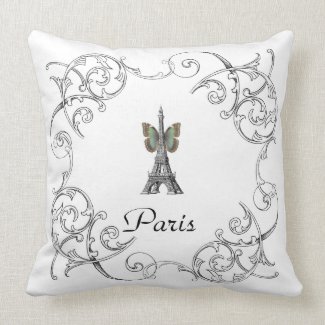 Paris Eiffel Tower Butterfly Pillow
by
13MoonshineDesigns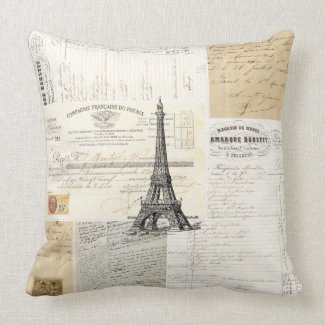 Vintage Paris French Ephemera Pillow
by
13MoonshineDesigns
Three of my other pillow designs were featured products on Zazzle, wining Today's Best Awards.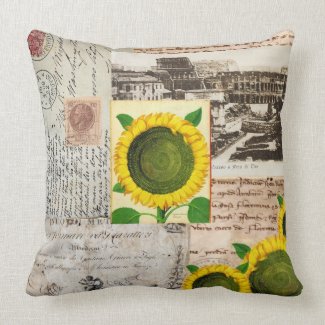 Sunflower Ancient Rome Italian Pillow
by
13MoonshineDesigns
And just a couple of days ago: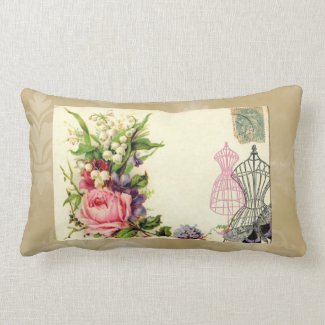 Vintage French Floral Dress Forms Pillow
by
13MoonshineDesigns
I have actually designed 49
pillows
that are available in my
store
.
If you are a Zazzle designer who has sold any pillows, add a comment to my post with a link to your best selling pillow design.